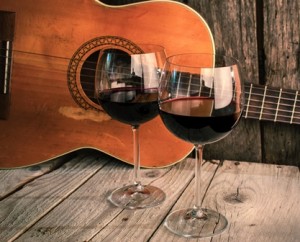 The 5th Annual Evening of Wine & Song will be held on November 15th. A popular black-dress event for women only includes a catered reception at 6:30pm followed by a live auction and music, many great door prizes and cash draws.
This year's musical lineup will include Chas Guay, Chris Gauthier, Reg Ballagh, Taylor Buote and Billy MacInnis!
Tickets are $58 ($50 charitable tax receipt) which represents the average cost to provide Anderson House services to one woman for one night. For tickets call Lindsay at 902-213-5183. All proceeds support programming and services at Anderson House.
Location: Harmony House Theatre (Hunter River)
Date/Time: Saturday, November 15, 2014 at 6:30pm
For more information or contact Patricia Doiron at patsydoiron@hotmail.com  at 902-218-9669